HOW TO UPGRADE FROM WINDOWS TO JULinux !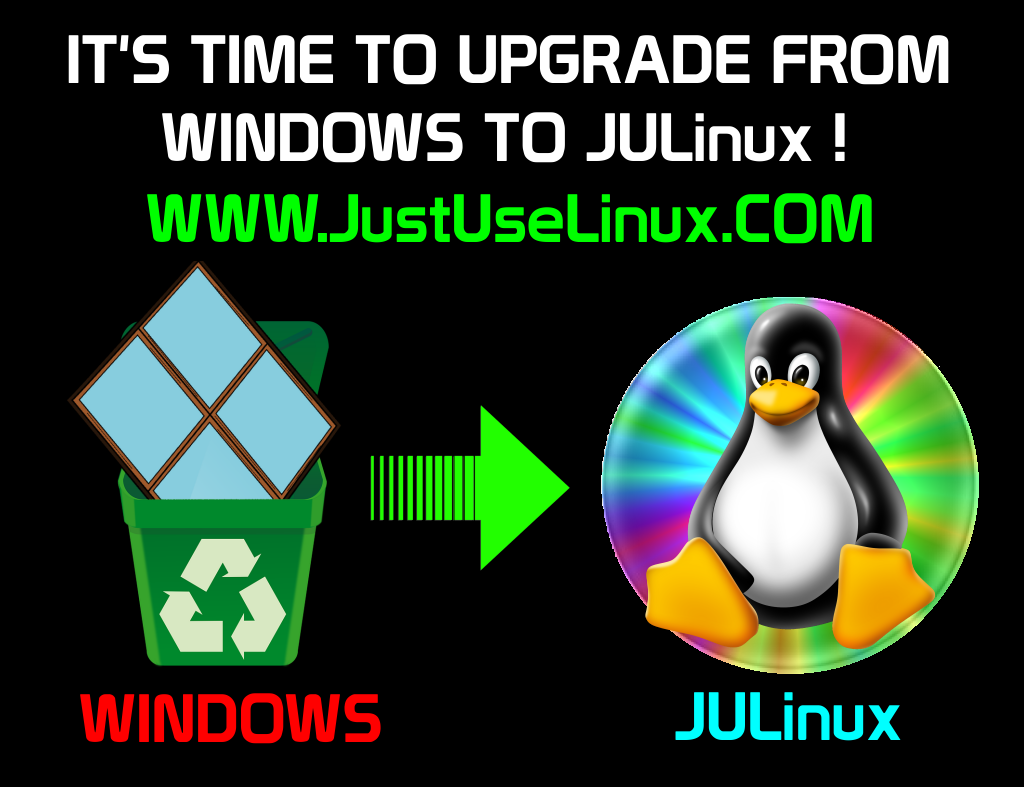 Quick and Easy. Just watch the video below.

#1 FIRST Backup all your Documents, Favorites, Bookmarks... to a removable storage device, cloud server, or other storage.

#2 Download the JULinux ISO for your computer (x86_64 for 64 bit, and i386 for 32 bit)



#3 Watch the video below.

JULinux is easy to install.



If you have questions, please ask them in our forum here: https://sourceforge.net/p/ultumix/discussion/


HOW TO UPGRADE FROM

WINDOWS 7, 8, & 10 VIDEO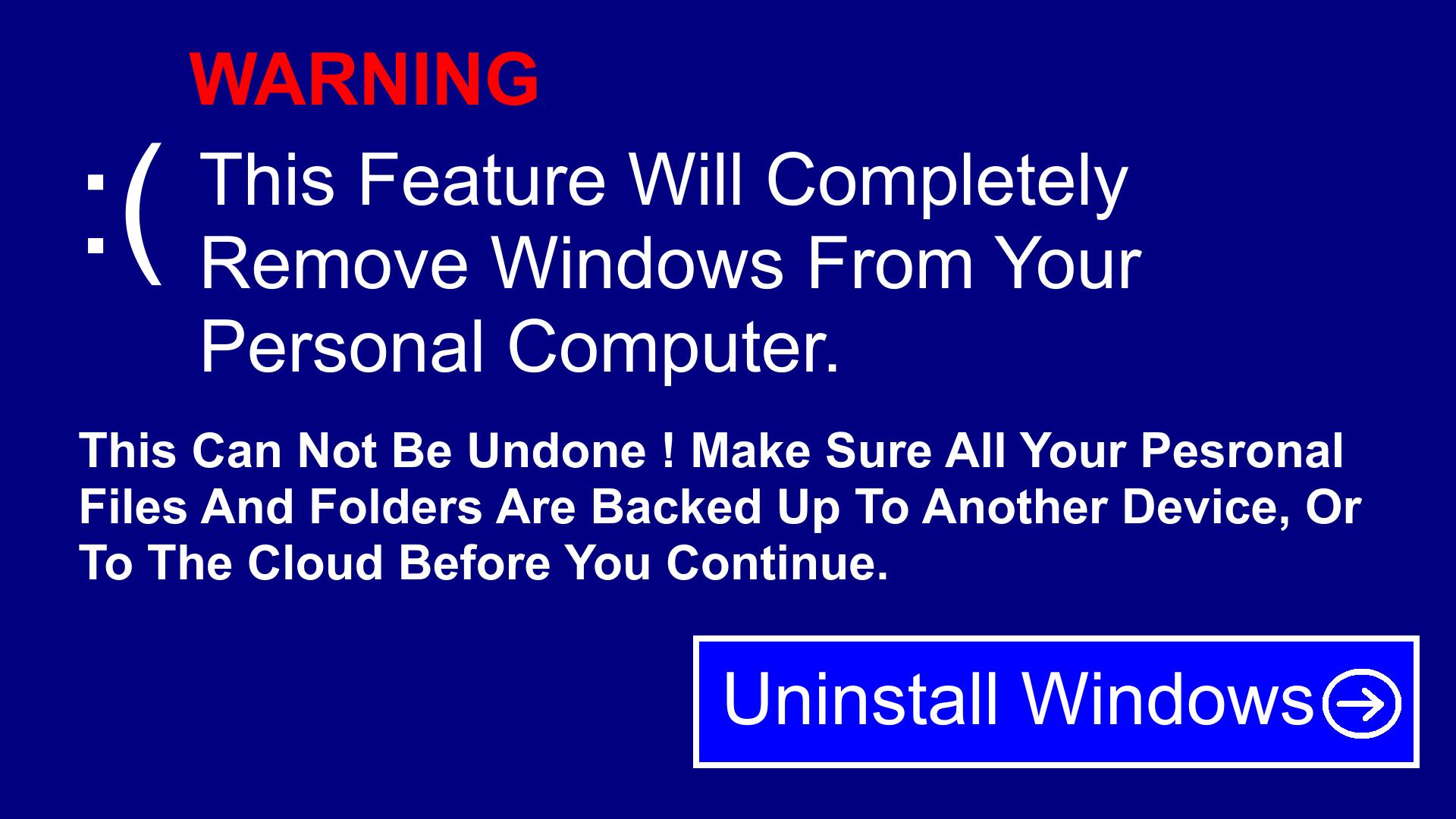 After installing, enjoy the software and share with others.