LATEST NEWS ON JULinux! CLICK HERE

WELCOME TO JustUseLinux.com JULinux.
MAKE YOUR COMPUTER GREAT AGAIN!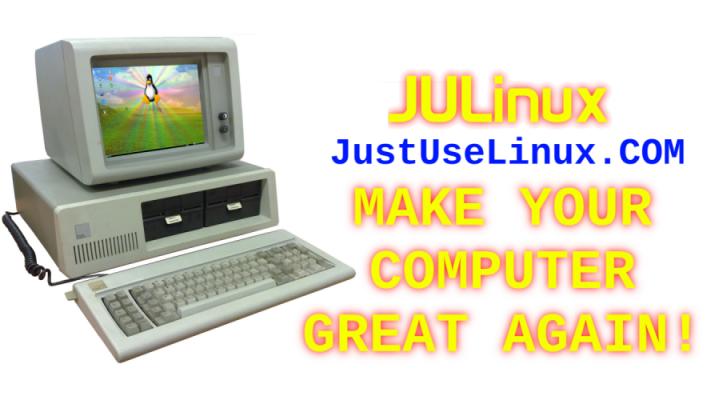 ( JULinux does not run on the old IBM PC in this picture. JULinux 18.04 runs best on systems with at least 2GB of RAM,
and may run on computers with 1GB of ram, but may need to be installed on a separate PC with 2GB of ram. )


Making the switch from Windows to Linux easier.



Respect Privacy



JULinux makes Old Computers Great Again!



Websites Statistics Tool